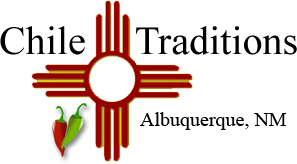 Like us on Facebook for discounts!
Simply LIKE us on Facebook receive a FREE COUPON good for $5.00 off any two 12-oz. or larger New Mexico Pinon Coffee. Acclaimed by the likes of the New York Times & the National Gourmet Coffee Club, this fine Arabica coffee with the rich, buttery flavor of New Mexico pinon nuts, is hand – roasted and locally produced right here in Albuquerque. Limited time offer, good in store or online.
Like Us
Did You Know?
Fascinating facts about our favorite food. DID YOU KNOW chile originated in Bolivia? "Bolivia?" you're asking yourself. Yep, Bolivia. Well, some ancient historians say Peru. OK, whatever. In any case, archaeologists (with seemingly nothing better to do!) suggest that chile made its first appearance sometime between 5000 and 3000 B.C. Spanish Conquistadors later picked it up and spread the spicy wealth throughout the New World.
read more
Building A New Mexico Tradition
The year was 1980. Michelle DeWees, a single mother, opened an outdoor stand in mid-town Albuquerque, New Mexico, selling locally made chile ristras. A ristra (say: "REE-straw"), in case you're not from around here, is a string of dried red chiles used as a decorative accessory in homes throughout the American Southwest. Ristras have a long...
read more
Chile Ristras!